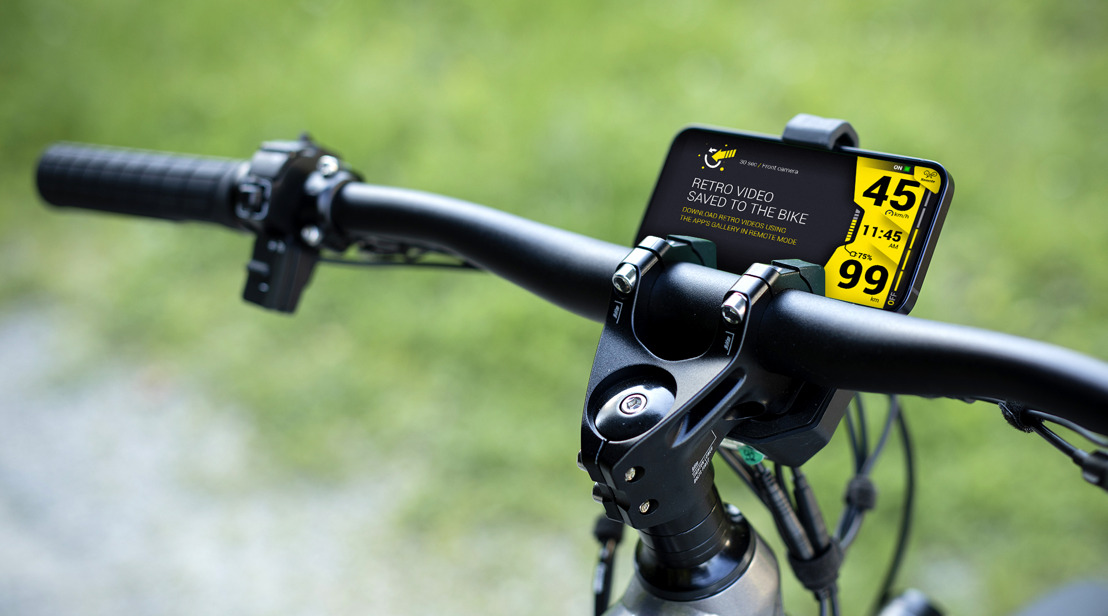 WHAT DOES THIS BUTTON DO?
Greyp Bikes releases Retro Video, the latest feature to grace the hi-tech e-bikes.
If you ever rode a Greyp bike, you probably noticed a button on the Bike Controller (Control Button Cluster - CBC) located on the left side of the handlebar. ​ And if you ever wondered what this button does, well now you'll know.
October marks the launch of the latest biking feature coming from the Croatia-based startup – The Retro Video. With one press on the button marked with a left-spinning arrow, the camera rewinds and retrieves the last 30 seconds of video, storing stores it on the bike, and in the Greyp App. The new feature is available on both Android and iOS, with front camera functionality, but the engineering and development teams at Greyp plan on expanding the feature to include the rear camera in near the future. Or is it past? Anyway...when it comes to accessibility, Retro Video is available to all Greyp App users who completed the most recent App update.
As Greyp takes much pride in its App, most of the features are available on the App's Dashboard mode, but when it comes to the new feature – users will be able to retrieve videos super-fast using the bike and its handlebar controller and the app, making the process even more streamlined.
The functionalities of this feature are numerous: some riders will use it to retrieve footage they never planned on taking, like someone doing an epic jump, or an even more epic fall in front of them, or soon even behind them. Others might use it as a safety feature in case of accidents - a way to get a clearer picture of past events.
The Retro Video feature will join the already many existing features onboard all Greyp Bikes, such as Navigation, Terrain-based range, Fitness Mode as well as front and rear cameras and an integrated eSIM.
Check it out:
​
​‎The Greyp App on the Apple App Store
​
​‎The Greyp App on the Google Play Store