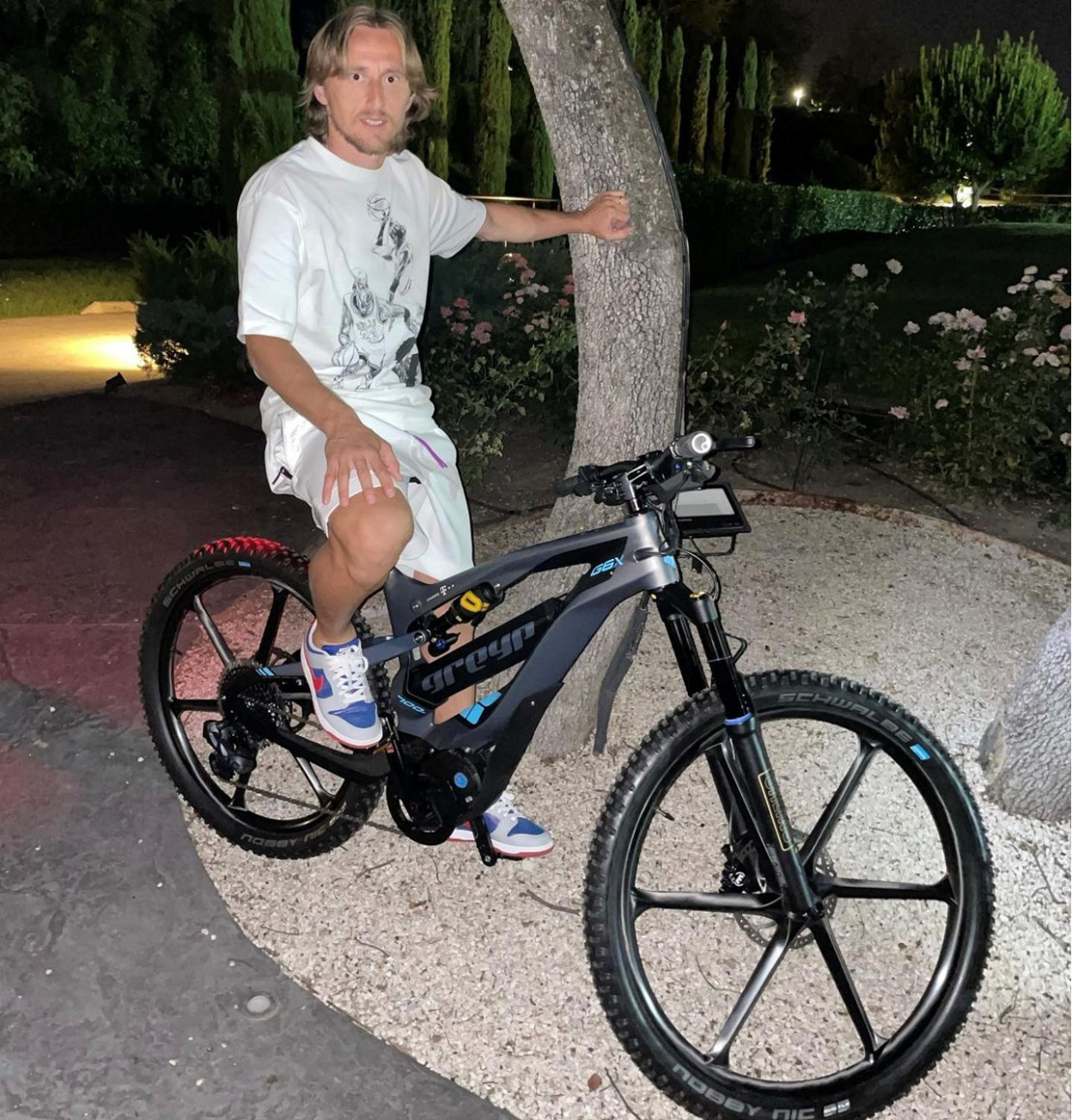 Night Riding With Luka Modrić
The latest proud owner of a Greyp G6.X is Luka Modrić, who took to social media to show his latest toy
Luka Modrić, Real Madrid's midfielder, doesn't share too much of his private life, but riding a Greyp G6.X must have been such an experience that he decided to share it with his fans on social media. In the post, Modrić is enjoying a night ride on a G6.X, a limited edition electric bike straight out of Sveta Nedjelja, Croatia.
The Greyp G6.X is a limited-edition bicycle that was made to honour Greyp Bikes' automotive heritage. Since the company originated from a department within Rimac Automobili, Greyp Bikes followed the path of the super car production and assembled a bicycle from only the finest bicycle components such as Öhlins fork & rear shock, Magura brakes, wireless seat post & shifter and a set of full carbon wheels. The bike also packs the legendary 700Wh battery and a motor with a whopping 90Nm of torque.
Like all new Greyp models, the G6.X is constantly connected to the internet via T-Com's eSIM technology. The bike is full of built-in-sensors that collect a vast amount of data which is then processed, streamed to the cloud and then put into context. This allows the bike to participate in the rider's decisions and in some cases, even make decisions on its own. Its constant connectivity allows advanced features like remote control, data analysis, content sharing, networking and many more that result in a completely new and fun riding experience.